Drumroll please!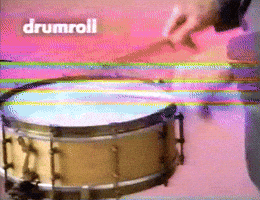 I'm back! And feeling better than ever! Some of you were probably notified of this because of me finally replying to your comments. After my hiatus that was over a month long, I'm ready to start creating again.
Also, it warmed my heart that over my break, this blog hit 150 followers. Welcome, new readers!
Why I Took A Break
There are a couple reasons. One, I was going on vacation and I knew I should be spending time with my family and not at a laptop. And two, I knew that I wasn't feeling very motivated to blog. My content was getting boring. I didn't read as many posts as I usually did. I thought that a break would make me feel better (I was right).
What I Did In July
Well, I read 2 books. That's it. I guess you could say I was in a slump, because I wasn't really motivated to read, but that was because I didn't have any time to read. The books I read were Obsidio by Amie Kaufman and Jay Kristoff, as well as Through the Dark by Alexandra Bracken. Obsidio was pretty good, but I don't think it was as good as the first two books. I feel like there was just a lot of talking in the first half and not enough action. However, I really liked the new characters Asha and Rhys, but I don't think their storyline quite fit in with the original 4. As for Through the Dark, it was amazing. Alexandra Bracken really knows how to write a heartbreaking book.
I also DNF'd Clockwork Angel at page 150. So boring. I hate Will (I don't need to be reminded about the his eyes so many times). I don't care about Jem. Tessa is so whiney and judgmental. I'm really hoping she changes in the future books. The best part of this book was Jessamine. She was the most realistic and just the most likable.
Currently, I'm reading The Box in the Woods by Maureen Johnson and I'm really enjoying it. I'm also (slowly) trudging through The Gilded Ones by Namina Forna.
So I went to Washington (the state) for 2 weeks. The plane felt really long and kinda sucked because my dad kept trying to make us wear 2 masks (even though everyone except my sister is vaccinated). But me and my cousins had a lot of fun since we're all about the same age. We also took a short road trip to Oregon and did a bunch of outdoor activities (whitewater rafting, hiking, swimming, etc.)
What I'm Planning + Goals (Blogging)
I have a lot of ideas so be sure to be on the lookout for them throughout August! I'm writing a diverse contemporary romance recommendations post and I'll probably post that in a week or so. I've really been trying to diversify my reading and learn about a lot more different backgrounds.
I also am gonna try to finish more of my ARCs because I feel like I'll put them off to the side once school starts. Something I've noticed is that ARCs just stress me out. I enjoy reading them but I procrastinate reading them until the last moment and then I have to write a post in like 2 days.
The ARCs I'm hoping to finish are As If on Cue by Marisa Kanter and When You Get the Chance by
Emma Lord. As If on Cue is enemies to lovers and I'm so, so excited to read it.
Other
School is starting for me at the end of August, and just as a heads up, I wanted to say that I'm trying to focus on my schoolwork a lot more this year, so I'm probably only gonna post once a week.
How was your July? Leave your thoughts on this post in the comments below!